What is Insurance Source Inc?
Insurance Source Inc is an independent brokerage founded in 1998, specializing in Commercial and Personal Lines of Insurance. Carl Stuart is a broker affiliated with the Insurance Source of St Louis but located in Arizona!
Carl's mission has always been to serve and protect his clients from potential financial loss to their business or personal assets. His reputation is built on having a strong relationship with each and every client.
Many people ask the question:
What is the difference between an Independent Broker and a Company Producer.
The answer is:
An Independent Broker works to find the correct insurance to fit their client's needs from various companies. A Company Producer only offers what they have available from a particular company.
Let Carl work to bring the power of Insurance Source, Inc. to work for you!
With so MANY Top carriers to which Carl has access, the QUALITY of insurance offered to you is unsurpassed!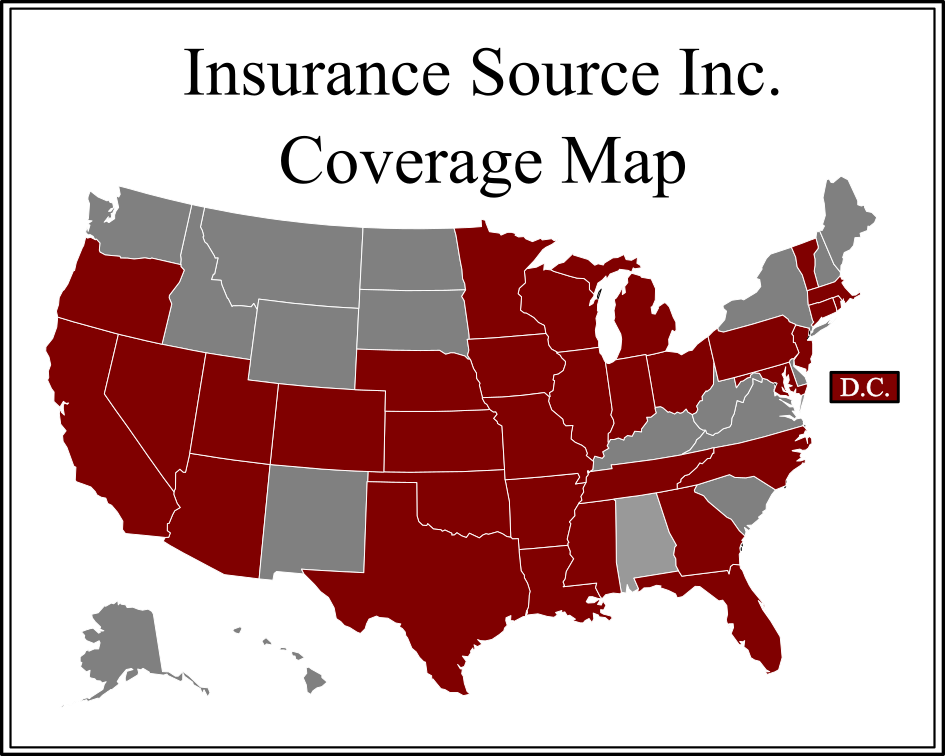 Types of Insurance Offerings
Homeowners and Renters
As part of the Insurance Source, Carl can represent many of the top homeowner's insurance carriers in the nation, providing you with the proper coverage.
Carl can offer all lines of homeowners insurance, including all renter's insurance policies, secondary homes, vacant dwellings, and out-of-state properties.
A few factors that can affect homeowner's insurance premiums is the continuity of insurance coverage, personal credit history and replacement cost. A homeowner's policy should be reviewed every 2-3 years to verify that the policy is at sufficient coverages. In some instances, the property is insured at an inflated value, which drives the premium. Other properties are underinsured, which, in turn, can pose a problem if there is ever a claim.
While reviewing a policy, Carl will first put the home through a reliable replacement cost valuation system to determine the accurate replacement cost.
Then he will compare the rates of multiple carriers to determine the best value for the client. In some cases, clients save premium dollars by switching carriers. As an independent broker, Carl has a significant advantage because direct writers are limited to a single company's rates, whereas Carl will shop the rates of multiple companies.
Umbrella
Today's world is wrought with hazards that require liability limits above what your homeowner's policy delivers. This is where a personal umbrella comes in. An umbrella is an insurance policy that provides coverage above and beyond your auto and home policy limits—think of it as an umbrella over the top of those other coverages.
Here are a few examples to help explain where an Umbrella protects your assets:
Your dog bites someone, and you are sued for negligence.
You cause an auto accident that results in injury to others.
Someone gets hurt on your property.
These situations are unusual, but regular insurance isn't meant to cover them. Preparing you for the unexpected is why umbrella insurance is so valuable.
Umbrella insurance provides peace of mind, knowing you are protected with higher limits and broader coverage.
Automobile
With the power of Insurance Source, Carl has access to several 'A-rated' insurance companies that will deliver the coverage you need WHEN YOU NEED IT!
Auto premiums seem to be ever-changing based on different variables. The insurance companies look at several things to determine an auto premium: credit, claim history, driving record, date of birth, garaging location, and the vehicle's value. Several quoted carriers offer competitive auto rates to fit each customer's needs. We can provide coverage for everything from issuing policies that require an SR-22 to getting breaks on auto premiums if a child is away at school.
With so many ways to leverage the available discounts, including a good student discount, a claim-free history, and no hits on the motor vehicle record, or MVR. Carl will be able to get you the perfect coverage for your needs!
A series of small claims can increase the premium more than having one large claim. Insurance companies determine rates based on the frequency, not just by severity.
The most significant way to save on your auto insurance premium is to package them with your homeowner's policy. Some of our companies offer their clients as much as 20% savings.
Motorcycle
Let's face it there is nothing like spending time on the open road. Whether with your significant other and/or all of your friends out on a perfect day, the last thing you want to think about is your insurance!
You and your prized possession deserve someone that is looking out for you! Carl will find the BEST insurance for you and your bike!
Including your bike with your auto & homeowners can bring you some significant discounts that Carl will leverage to help you make your motorcycle insurance more affordable.
Let Carl work for YOU to find the right coverages to give you the peace of mind to ENJOY the Open Road!
Recreational Vehicle
Rest and relaxation are what RVers expect, not problems with their insurance!
Let Carl offer you many options that you can choose from to meet ALL your needs!
RVing offers endless choices, and so should your insurance!
Offroad Vehicle
When going to the wild parts of the world is what flows through your veins; using an off-road vehicle is not only natural, but a necessity! When hunting, camping, off-roading in the desert, or driving around town, having the correct insurance is essential. The perils are wide-ranging with off-road vehicles. Therefore having your needs addressed by a qualified insurance broker is critical. Carl Stuart is that insurance broker! Speak with Carl and let him work with you to get the insurance policy to cover your needs TODAY!
Yacht & Watercraft
No matter what type of watercraft you own, Carl will be able to get you the coverages that you need!
From a Rowboat to a Mega Yacht and everything in between, it can be adequately insured with the Top-Rated Carriers from the ISI arsenal; Carl will work hard to find you the PERFECT policy!
Let Carl use the power of the Insurance Source to provide you with the best coverage for your watercraft!
Let Carl use the power of the Insurance Source to provide you with the best coverage for your watercraft!
Commercial
Property Life • General Liability • Workers Compensation • Business Auto • Inland Marine • Group Health Insurance • Bonding
Your company is the security for your family's future, so it is imperative to protect it! Carl will ensure that you and your business are adequately covered!
Your company is the security for your family's future, so it is imperative to protect it! Carl will ensure that you and your business are adequately covered!
Bonds
Bonds are not insurance. They are a way to assure your clients that your business will not financially harm them.
ISI offers a wide variety of A-Rated products, allowing you to work directly with Carl for all your company's bond needs.
Life Insurance
Individual
or
Group
Whole Life • Universal Life • Term Life
Life insurance can be a key to financial planning for the future. Carl & ISI represents several top life insurance carriers with various products tailored to each client's needs.
For instance, we represent Cincinnati Life, Nationwide, TransAmerica, Mutual of Omaha, and John Hancock, to name a few.
These companies offer individual, Universal Life, and Term Life products to protect you & your family's futures. Carl will work with you to find the life insurance product that best suits your estate planning needs.
Health Insurance
Individual
or
Group
Self-employed • Retiree • Adequate coverage not available at work.
Having good health insurance is important in order to provide for your family's needs.
It can be frustrating trying to find a trustworthy source. This is where Carl can help! He can refer you to a dedicated health insurance professional that will tailor your coverage to your specific situation.
Carrier List
This is only a VERY Small list of the available carriers that Carl has to offer! Call Carl to find the insurance from the Carrier you need TODAY!
Note: Not all carriers are available in every state